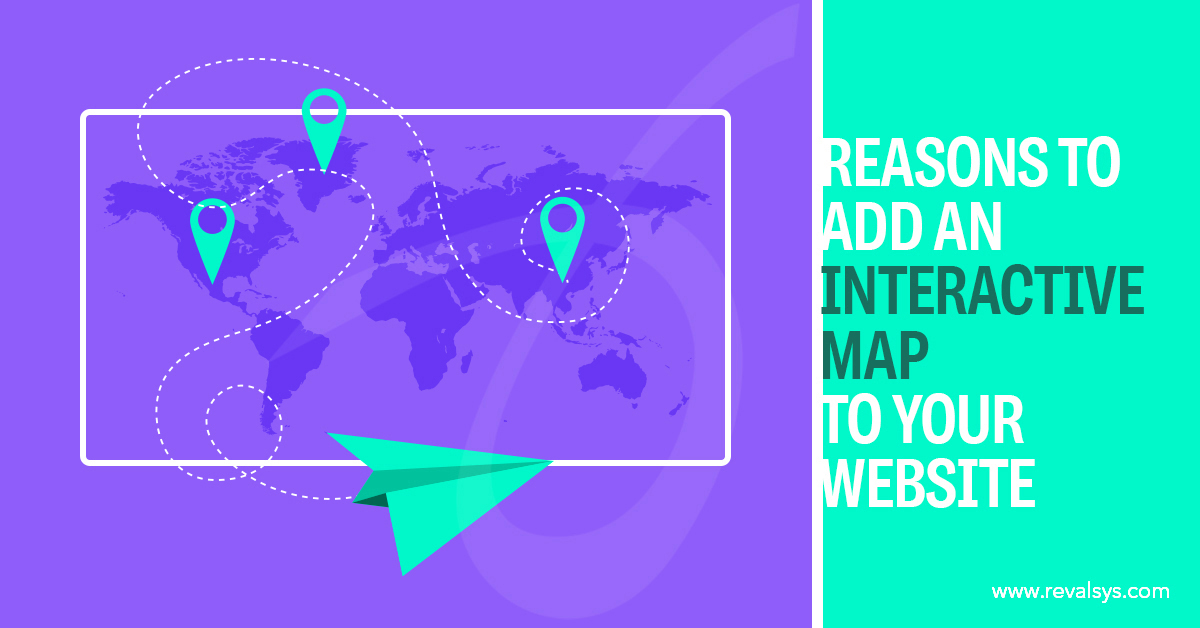 Interactive maps are a wonderful way to provide information on a specific region or location. Being both engaging and attractive, users find it easier to understand the information you're trying to offer.
What is an interactive map?
Basically, an interactive map is a web-based map with clickable points. When you click on the points, the points provide with you with various information, links to external sites, pictures, videos etc. And due to the interactive feature such maps have, users can scroll, zoom, pan and play around the layout of the map, as well. The interactive map locations can be shared by the user on email and social media platforms.
Benefits of Interactive Maps
Interactive maps are useful for various reasons and can provide useful information to your website visitors. Let's check some important benefits of adding an interactive map to the website:
Visual navigation becomes easier
When someone provides you with an address, most probably you will look for a visual representation through a GPS system or a map. As understanding travel route, destination etc. become much easier with visual representation, people prefer such representation to text etc. When you use an interactive map to your website, your customers can find locations, landmarks, events etc. very easily. Integrating a map to your office or store's address can really make a great difference.
Easy to incorporate and manage
If you're thinking that adding interactive maps to your website is a difficult affair, then it's not. The third-party services and tools that are available make it easier to add interactive maps in comparison to developing a map internally. Multiple users can manage an interactive map at the same time for various needs.
Introducing interactive maps to your website may improve your SEO ranking. Including interactive maps to internal information post or contact page is a good idea. When you have a well-placed interactive map on your contact page that shows nearby locations as well as service areas, it will definitely help local customers find the location easily through local search.
Present information groups more clearly
Interactive maps can be used as a data point or large streams of data. This is another important reason for using interactive maps to your website. For example, a wireless provider uses interactive maps to represent the coverage of its service. As the interactive maps break down the information, it makes the information more interesting, engaging and accessible to the customers making them subscribe to the services offered by the company.
Can be used for promotion
Interactive maps are an extremely useful way of promoting locations and keeping the visitors of your website more engaged by providing them with a memorable experience.
As updating information is just a matter of a few seconds, you can offer your customers information in real-time. Real-time information is very useful to the customers and to your business, as well.