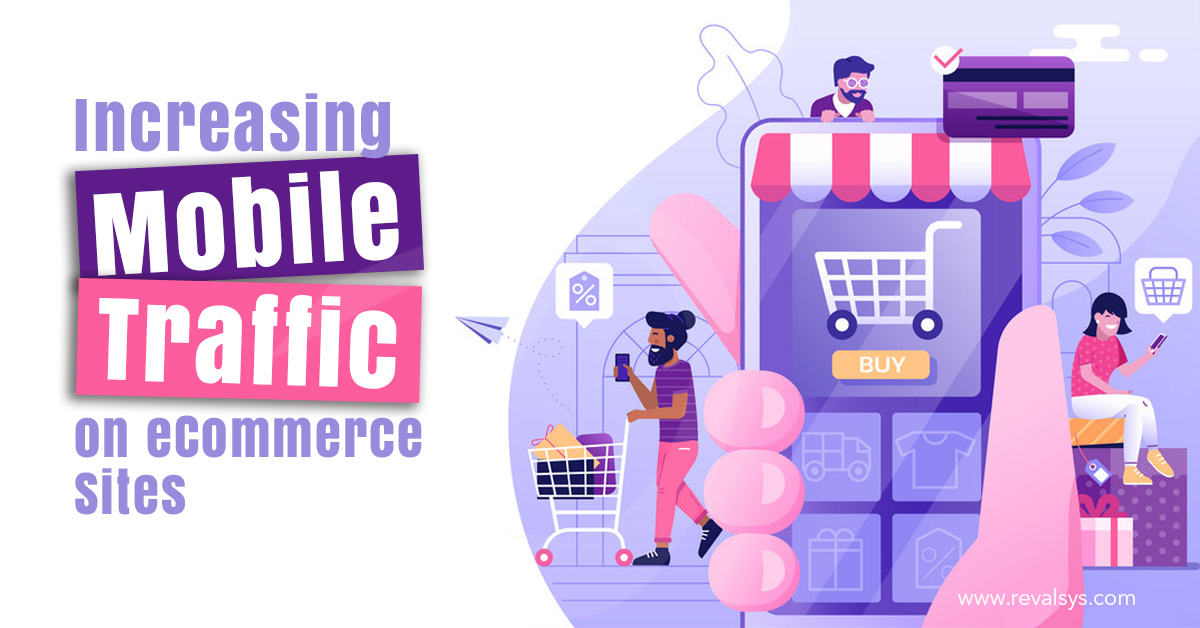 In this constantly evolving and overcrowded eCommerce environment, you need to remain competitive to attain a good share of the market. The global pandemic, novel coronavirus has affected the lives of both people and businesses. Some businesses are shut down completely, while some are striving to restore their business. But the positive effect of this pandemic is felt by the eCommerce marketers.
Due to lockdown and even after the opening of lockdowns, there is a sudden growth in the number of online shoppers. Some shoppers are totally new to this kind of shopping experience. Due to the usage of more mobile devices, you'll find a significant percentage of online shoppers are mobile users.
Ways to Make Better Mobile Traffic
If your business is not taking advantage of mobile traffic, you're likely to be left behind in this eCommerce scenario. You are actually losing a huge segment of the eCommerce market. To survive and stay competitive, you can't afford to lose mobile shoppers, whose numbers are increasing at a rapid pace.
Let's check out some ways to increase mobile traffic and conversions:
• Use responsive design
In terms of time spent on online shopping, mobile devices have surpassed laptops and desktops with smartphones attaining the number one position. With such a high volume of potential customers available on mobile devices, it's crucial to have a responsive website. Such a website adjusts design and formatting to optimise the viewing experience, no matter what's the screen size of the device the user is using. It ensures that your website runs effectively on any mobile or other devices.
Additionally, it will make better your mobile SEO, increase organic traffic to your website, and convert the mobile visitors with streamlined navigation and design.
• Speed up your website
Having a slow-loading website means losing a good amount of website traffic. A delay in one second can lead to an 11% decrease in page views and a 7% decrease in conversions. Mobile visitors expect the website to load quickly. If your website lacks this, they are on the website of your competitors. And the chance of coming back to your website is very low.
Website speed not only determines the percentage of traffic and conversions but also affects your website ranking on Google as it prioritises websites with fast loading speed.
• Optimise user-experience
Optimising user-experience is another beneficial way to increase mobile traffic to an eCommerce site. As mobile visitors are not going to stay on a website for too long, provide quickly the information they want. Cut back on text-to-image ratio and lengthy paragraphs, and focus on shareable imagery and appealing call-to-action.
Keeping your website simple and clean that can be navigated easily from any mobile device is crucial to provide a seamless user experience. You can even use drop-down menus and stay away from annoying your potential customers with unnecessary pop-ups.
• Invest in mobile advertising
When you have a fully mobile optimised website, it's time to include mobile advertising into your marketing strategy. You need to reach your potential customers where they spend most of their time. Text ads via SMS, pay-per-click advertising, banner ads on mobile websites, in-app advertising, and social media sponsored posts and native ads are some ways of doing mobile advertising.