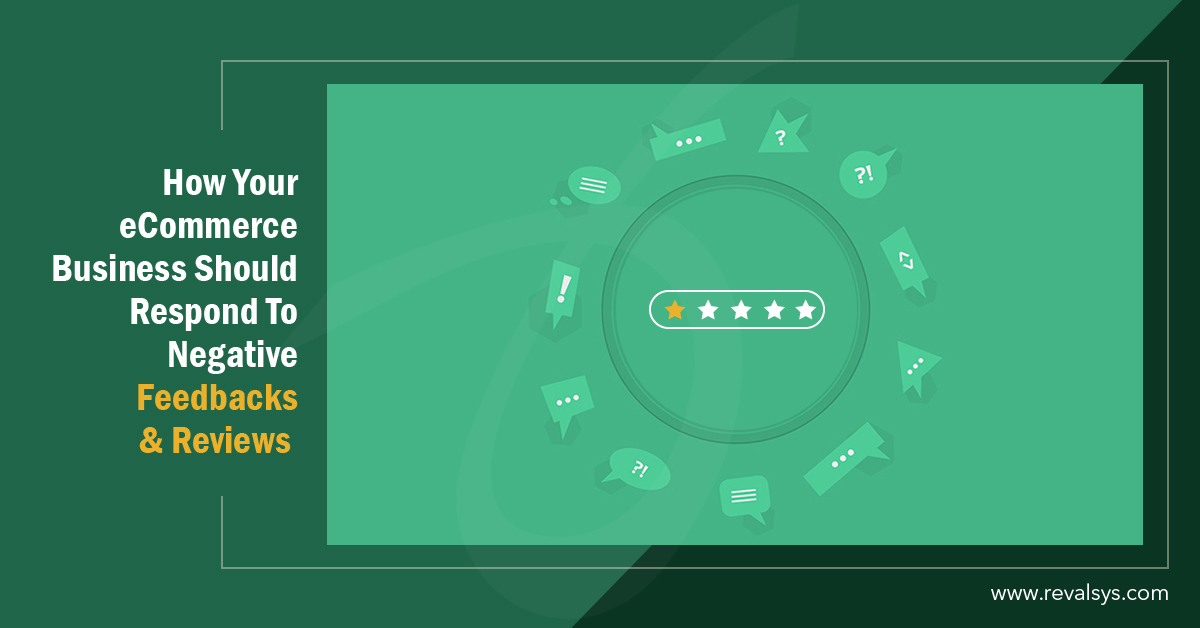 Customer reviews are one of the most valuable tools for customers to make informed buying decisions. With an array of online stores available these days, consumers rely on customer reviews and feedbacks whether they should buy the product or not. However, it's not necessary that all reviews will be positive and you shouldn't be disheartened by negative reviews.
It's not possible for businesses to live in an eCommerce world with 5-star experiences. Businesses should understand a few things:
• Negative reviews don't indicate your business to be bad
• Negative reviews are not always bad
• It can, in fact, help your business
• Combat bad reviews
• Dealing with negative reviews and feedbacks is not that tough
Let's check some effective ways to deal with negative customer reviews:
a) Reply
This is one of the most crucial steps of dealing with negative customer reviews. Your customers should not feel that they aren't valuable by not replying to their feedbacks or reviews. The response you would offer is most likely to be read by not only by the customer who is complaining but also by your potential customers. When you respond to your customer reviews it shows you really care about your customers, about their opinions and helps in building trust.
b) Offer Thanks
Thanking your customers who offer feedback, be it positive or negative is a wonderful way of showing that you really appreciate them for taking out time and putting their effort in writing the reviews. Make sure to be courteous and professional as it helps in making better customer retention levels.
c) Provide a Solution
Make sure that you offer your customers with a solution which indicates that you really care about the satisfaction of your customers. You can offer a replacement for the product or offer a discount on future purchase.
d) Be positive and considerate
As the customers are genuinely upset with the products, they write negative reviews. Make sure to use understanding tone while replying to the negative reviews. You should ensure to apologise as it helps in emphasising the importance of customer value.
e) Keep it sweet and short
When it comes to replying to your customer reviews, keeping the response sweet and short is the best. If you provide a lengthy response and with some tough words, the customers will have a feeling that you're trying to make excuses and are not taking responsibility for the defect, fault etc.