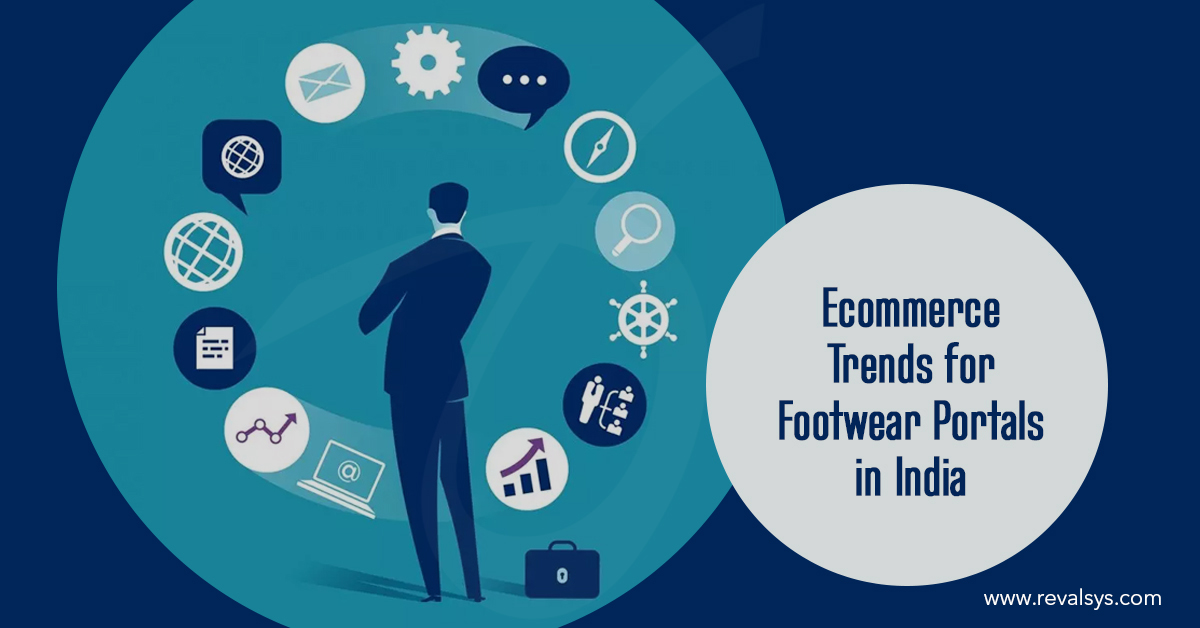 The footwear market in India is one of the largest in the world. From an industry as a basic need to an indispensable part of the fashion industry, the footwear market in India has come a long way. By leveraging the rise of eCommerce and accelerated internet penetration, footwear manufacturers understand the behaviour of customers and drive sales.
As an eCommerce footwear marketer, it's necessary that you follow the trends that are going on and remain competitive in the market. Here are a few key trends important for the successful running of your online store.
• Use of omnichannel strategy
From evolving as a basic necessity in daily life to becoming a symbol of fashion, footwear is an important part of everyone's life. The journey of customers is more complicated than before as they are empowered to interact with brands both online and offline even before they make a purchase. To serve the customers effortlessly and reduce operational complexities, it is necessary for the marketers to ensure synchronisation across all the platforms. Doing so will help you to get satisfied customers and make better brand loyalty.
• More use of personalised shopping experience
In today's online shopping scenario, personalisation has taken the centre stage. Be it providing personalised product recommendations, individualised offers, or reorder suggestions based on purchase history, personalisation offers help in establishing a bond between the brand and the customers. Receiving personalised offers and recommendations make the customers feel good and indulge in shopping from your website. You can expect better sales by providing various types of personalised experience to your customers.
• Use of user-generated content
Marketing using user-generated content is one of the most reliable forms of marketing. As customers trust the opinions of their fellow customers, it influences their purchasing decision to a great extent. User-generated content in the form of reviews, photos, and videos can be used to increase your customer base.
Apart from using user reviews on your website, you can use social media channels as it offer a wonderful platform to promote your products using the content provided by the users. When customers see others wearing your brand's footwear, they will be enticed to buy it and try it on themselves.
• Rise in voice search
Online shopping at the command of voice is going to be higher in the case of eCommerce footwear companies. As customers are getting accustomed to searching for products using voice commands rather than typing, including voice assistant to the online portal can help in converting website traffic to customers and make better sales. Voice assistant will definitely turn out to be the game-changer in increasing the sales rate of your footwear brand on your online platform.
• Automation at various level
With a large number of operations going on to operate an eCommerce footwear business, end-to-end automation of different processes makes things much easier to provide your customers with a seamless experience. By offering automated calling to SMS, online chats, and so on, the communication gap between your brands and customers can be reduced substantially. Automating other processes such as providing the facility to track orders in real-time, rather than giving only the delivery status of orders can increase your customer base a lot and help in customer retention, as well.