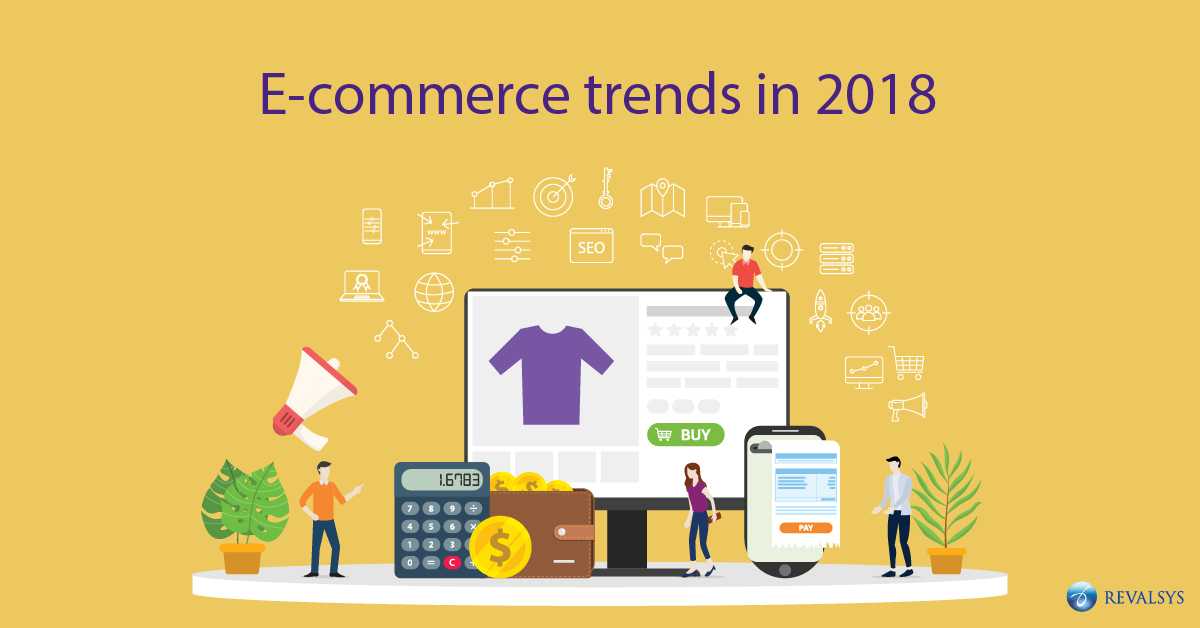 The e-commerce industry is huge and is still growing with more and more people relying on online shopping. The only thing that is constant in e-commerce industry is change. Change in trends is what the businesses need to follow to stay in the curve of competition. However, certain trends of the previous year still remain. Predicting the future in regards to e-commerce is not possible. Here are some of the e-commerce trends that you expect in the year 2018.
OMNI-PLATFORM AND OMNI-DEVICE
Just having a multiple presence will not be enough. To be competitive, the multiple online platforms that you have and the devices that visitors use to access those should be integrated with one another. Moreover, it's important to provide a seamless visual and user interface if you want to reach multichannel shoppers. The shoppers should feel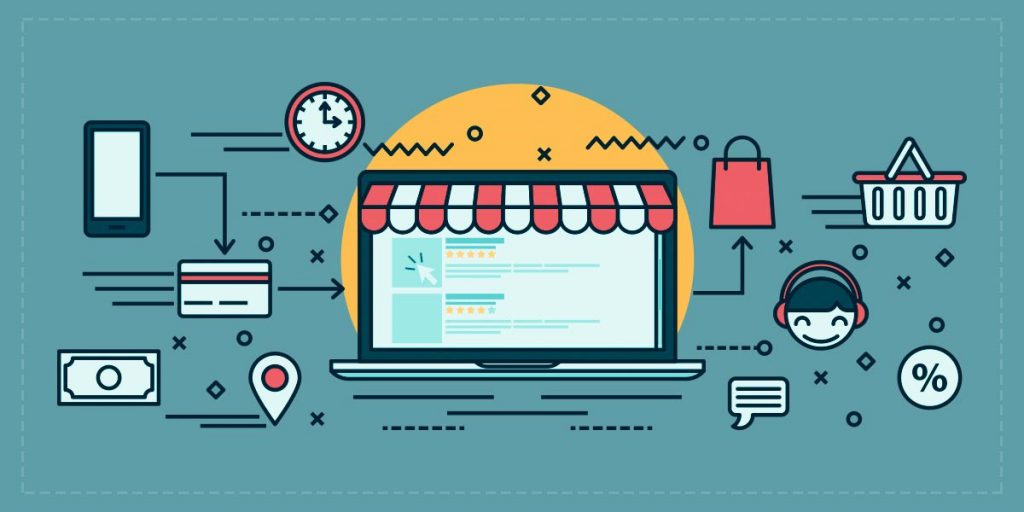 like interacting with one entity when the access different platforms. You can achieve this by having a strategy that includes consistent design, navigation, branding, sales processes, advertising, social media content and payment gateways.
VOICE SEARCH
Smartphones and other devices have made it possible for users to search and act online by their voice. As a good number of people take help of voice search before making a purchase, voice search will be going to play an important role in e-commerce. Most voice searches that are made to seek answers to simple questions or made for local searches. Marketers should make sure to optimise their Google My Business Listings so that the local pages are indexed and have unique URLs.
PERSONALISATION
Personalised shopping experience is what customers expect these days. When you offer your customers hot deals, introduce new products etc. based on browsing history and previous purchases, they are encouraged to make buying decisions instantly. The availability of various technologies makes it easier for the brands to make better suggestive selling.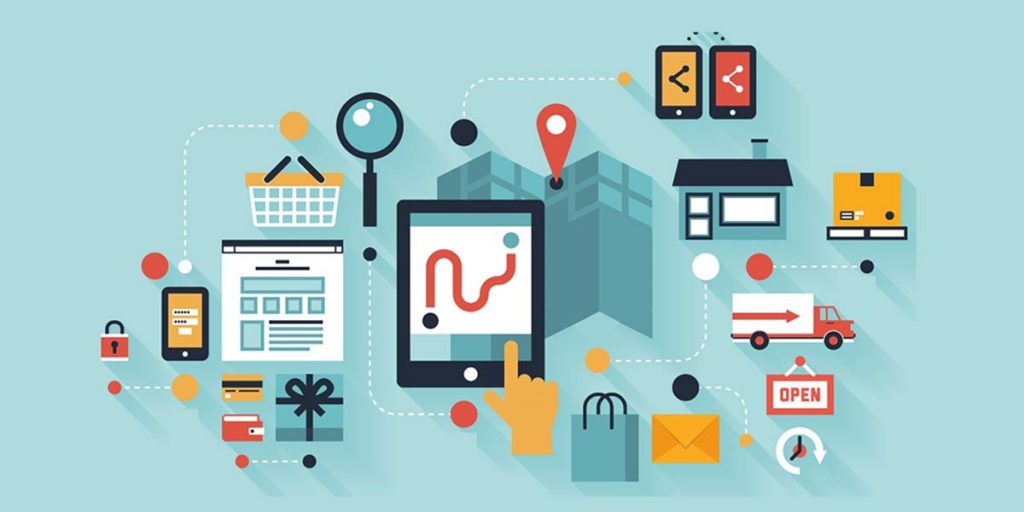 MORE FULFILMENT OPTIONS
Another e-commerce trend that grew in 2017 and will continue to grow in 2018 is an increase in the available fulfilment options. As competition on online sales heats up, the companies that will deliver orders fast will ultimately win the competition. So, you should look for fulfilment companies that offer quick shipping.
Apart from shipping, creating a great brand experience is also necessary. From custom packaging tape with branded designs to offering a free sticker with the package, adding these extra things can have a wow factor that your customers will remember.
MESSENGER APPS AND CHATBOTS
With more than 1.2 billion active Facebook messenger users on a monthly basis, you can expect better reach and engagement by using chatbots that are operated through messenger apps. Sending personalised content, providing special offers, offering individualised product recommendations etc. becomes more effective with chatbots.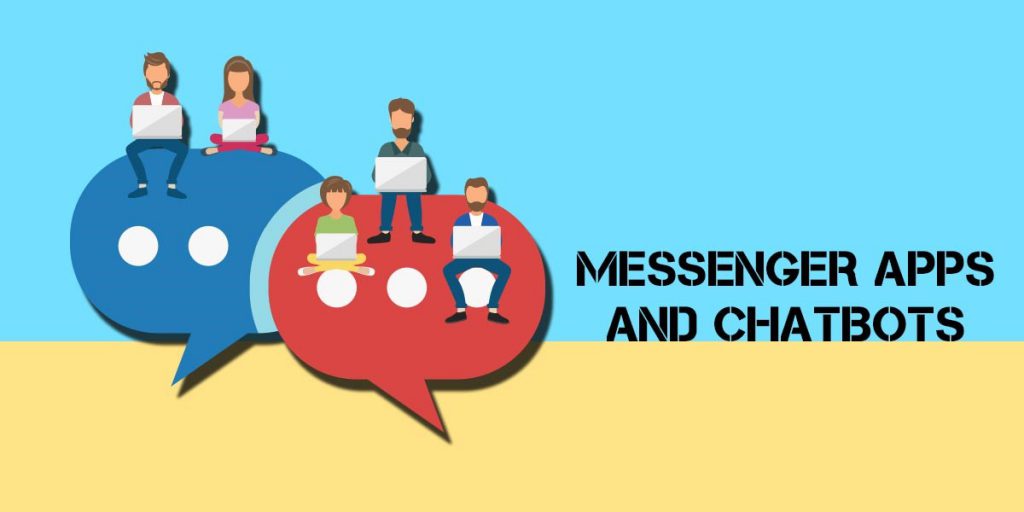 VIDEO CONTENT IS STILL THE KING
As more brands will use content to stand out, videos will play a vital role in that content. In this world of mobile-first culture, video ad format is growing at a rapid pace. As per statistics on video marketing, it states that video marketing can enhance the CTR by 200% to 300% and make better the purchase intent by around 97%.
THE FUTURE IS WITH SUBSCRIPTION-BASED SERVICES
For both the customers and businesses, subscription-based services have proved to be effective. With big players like Amazon offering subscription-based service with Amazon Prime, it has become a big hit. Such service offers flexibility to the customers and makes better the sales.
AUGMENTED REALITY (AR)
The use of AR on mobile devices provides the marketers with an engaging way to reach their customers as it is easy, interactive and quick. It is believed that in the year 2018, new ways will be introduced to integrate AR into the social media channels.
 * * *
Have questions? You can drop us a few lines at: info@revalsys.com
For more information, you can reach us at: www.revalsys.com.
With 10 years of proven excellence, Revalsys Technologies is a platform that offers end-to-end IT services and digital solutions. Be it Website Designing, Website Development, Application Development, Product Engineering, Business Process Consulting, Digital Marketing Services like SEO, SMO, PPC etc., Cloud Infrastructure, Hosting Services, Mobility, Database Design and Development, Database Administration, Design Studio, Microsoft Technologies, Java Open Source Development, Mobility Services, Front-end Technologies and Network Engineering, we offer various technological solutions.
Our services include RevaleBiz, RevalCRM, RevalHRMS, RevalINTRA, RevalCMS (Reval Content Management System) and E-commerce Marketplace Solutions. From the inception of the project to review and beyond, you'll remain informed and empowered. We don't just provide customer satisfaction, we provide delight.
We are here to help you by becoming your technology partner!