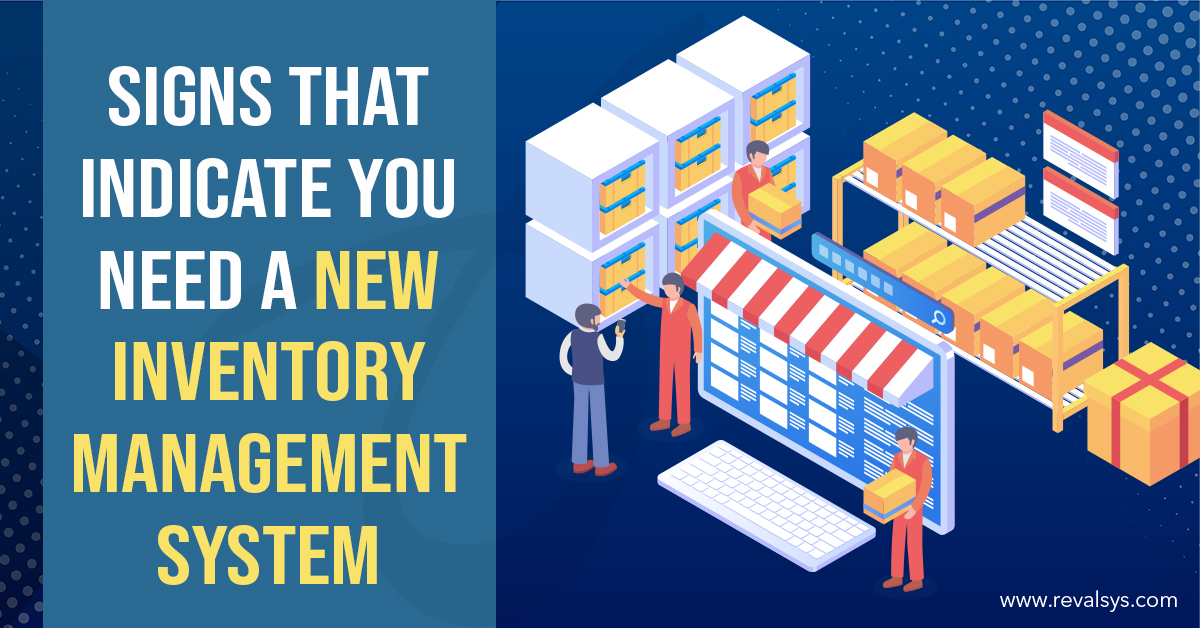 Any business that is looking to make the most of any technology should use its latest version. However, most businesses hesitate to pay a hefty sum to buy the latest software and refrain from adopting new technology. When new technologies are introduced, the old ones become obsolete. Cloud-based inventory management systems are experiencing a rise in popularity in this internet era. If businesses that deal with inventory are still using hardware-based inventory management systems, it can become difficult for them to find equipment that is compatible with those systems.
If you are one such business, here are a few more signs which indicate that it is time for you to update your inventory management system:
You Are Frequently Overstocked Or Understocked
Running out of inventory means missing sales. When your customers visit your website and try to make a purchase only to find the "out-of-stock" message under their desired product, they will buy it from your competitor. On the other hand, if you have more stock than required, you will either have to dispose of the excess stock or sell it at a low price and suffer losses. If your inventory management system is not able to accurately predict the amount of inventory you will need, it is a sign that you need to go for a new system.
You Are Tracking Your Inventory Using Multiple Manual Methods
Human error is the biggest cause of poor inventory management. Manual inventory management is time-consuming and tiring and causes employees to make mistakes while recording and tracking inventory. Today's inventory management systems come with advanced technologies that help to speed up these processes. If your current inventory management system needs you to use multiple excel sheets to manually organise all the inventory data that you have recorded on the software, it is a sign that you should replace it with software that can automate and integrate the processes for you.
The System Can't Scale With Your Business
An outdated inventory management system does as much damage to your business as an efficient one does good to it. Inventory management is an ongoing process. When a business grows its inventory grows, and the business might also expand to more locations. If your current inventory management system does not allow you to add additional inventory and stores, support multiple languages and currencies, or predict your inventory needs accurately based on growing demand, you need to consider changing the system.
Your Customers Are Dissatisfied
An inventory management system should be able to track the inventory that you have on hand and predict how much you will need to fulfil your future orders. This will help you to order enough amount of inventory to fulfil orders. You can also avoid overstocking which damages your goods, leads to product returns, and harms your business and reputation.
Constant communication is necessary to ensure customer satisfaction and retention. An inventory management system should automate the tracking of your orders so that you can send real-time delivery status updates to your customers. If your software is not able to quickly send you inventory and order status alerts when you need them, you must get a new system.
You Can't Access The System Remotely
Smartphones have taken over all aspects of our lives. The world is going mobile, and so are business processes. In today's time, if your inventory management system still needs you to be present at your workplace to use it, it is a sign that it is time for you to retire it. Not only will such a system decrease your employees' productivity and your profits, but it will also put you behind your competitors who use the mobile version. A mobile inventory management system allows employees to work from anywhere and spend more time making sales and can also be useful for on-field employees.