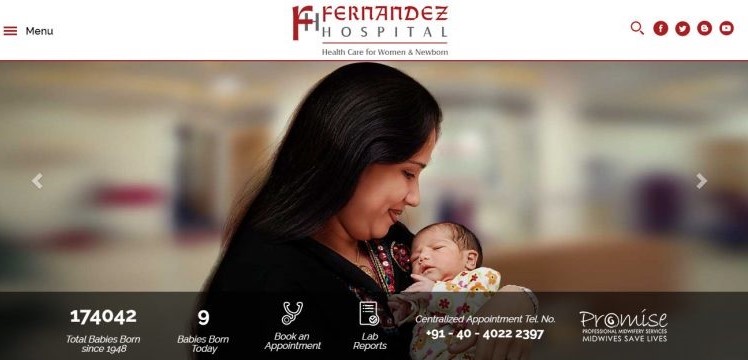 Hospital website is a great source of information for people who need medical help. So, it's important that hospital websites provide information about the services, practices etc. in a way that is easily understandable. It should also provide information that is useful for current as well as prospective patients.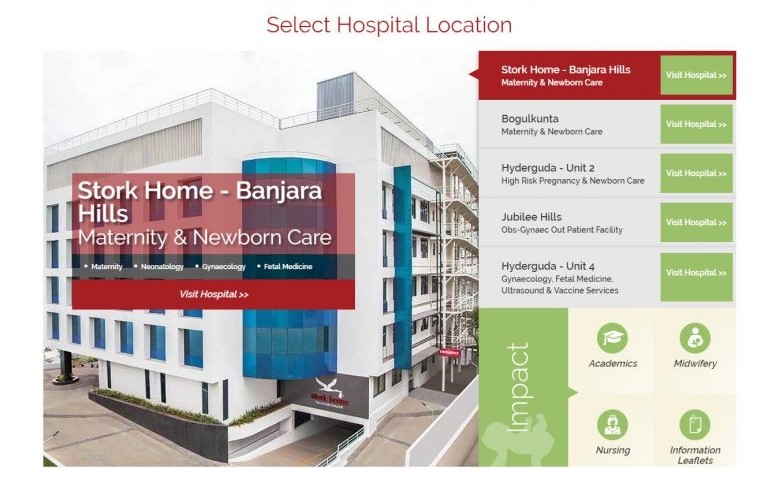 Here are some features important to be present on a hospital

website

:
User-friendly
When it comes to a hospital website, it's very important for the website to be user-friendly. As most of the times, people use hospital website when they are in distress, users should be able to accomplish tasks such as finding the right healthcare provider, retrieve medical records which include test results and other information, and pay their bills easily.
As mobile devices being the new gatekeeper, most of the users' journey starts on mobile devices such as smartphones and tablets. While laptops and desktops may be used in making complex purchases, mobile devices come handy which can be used anytime and anywhere without any difficulty. If you want your patients, prospective patients along with your hospital staff to use your webiste, you should make sure that your website is accessible on the smallest available screen. With responsive designs and CMS (Content Management System), you can provide your users with a good mobile experience.
A secure web presence
Secure web presence is a key element of a hospital website which you shouldn't overlook. As the website will take in personal as well as sensitive information of the patients and prospective patients, it should be secured to the available standards.
Key services
Make sure that your website tells clearly what services your hospital offer. If your hospital offers speciality services, you can put emphasis on that. Making people know the services you offer is extremely necessary.
Accurate contact and location information
Though it may seem obvious, it should make sure that your hospital website provides a detailed and clear contact and location information so that it becomes easier for patients to contact and locate your hospital. With the help of Google Maps, you can provide a clear picture of the location of your hospital. If you have branches at different locations, make sure to provide the address, contact information and doctor's visiting hours of each branch.
Directory of doctor and staff
If the hospital is large and has several doctors, having a staff directory is a helpful tool. Patients feel more comfortable when they get to know more than just the names of the doctors. You can offer a short bio about the doctors which include information such as the college from where they received their degrees, specialities, experience etc. Along with this information, you can provide a photograph of the doctors, as well.
FAQs/Patient Expectations
Having a page that explains what to expect during the first visit to the hospital or about things related to a certain procedure is very much helpful for the patients. Based on the visiting policies, procedures, billing practices etc., FAQs can be categorised making it easier for the patients to get information about the things they want to know.
Clear CTA (Call-to-Action)
When you have a website, you want to your site visitors to take certain actions. The case is same with hospital website, but you need to direct your visitors clearly. Call-to-actions such as 'Find a Doctor', 'Schedule an Appointment', 'Contact Us' etc. should be very clear and distinct.
Testimonials
Hospital websites can include customer testimonials on their homepage. This is one of the best ways to let people know about your work through the words of your patients. Nothing can promote the services you offer better than the words from the patients your hospital have treated. You can put photos of patients before and after treatment, as well.
Having a blog on a hospital website is a great way share community events and announcements, industry news, new doctors, new procedure and information about diseases, treatments, health etc. Keeping your blog updated and look fresh is a wonderful way to encourage visitors to get back to your website. Blog posts keep you connected to your audience and community.
 * * *
Have questions? You can drop us a few lines at: info@revalsys.com
For more information, you can reach us at: www.revalsys.com.
With 10 years of proven excellence, Revalsys Technologies is a platform that offers end-to-end IT services and digital solutions. Be it Website Designing, Website Development, Application Development, Product Engineering, Business Process Consulting, Digital Marketing Services like SEO, SMO, PPC etc., Cloud Infrastructure, Hosting Services, Mobility, Database Design and Development, Database Administration, Design Studio, Microsoft Technologies, Java Open Source Development, Mobility Services, Front-end Technologies and Network Engineering, we offer various technological solutions.
Our services include RevaleBiz, RevalCRM, RevalHRMS, RevalINTRA, RevalCMS (Reval Content Management System) and E-commerce Marketplace Solutions. From the inception of the project to review and beyond, you'll remain informed and empowered. We don't just provide customer satisfaction, we provide delight.
We are here to help you by becoming your technology partner!