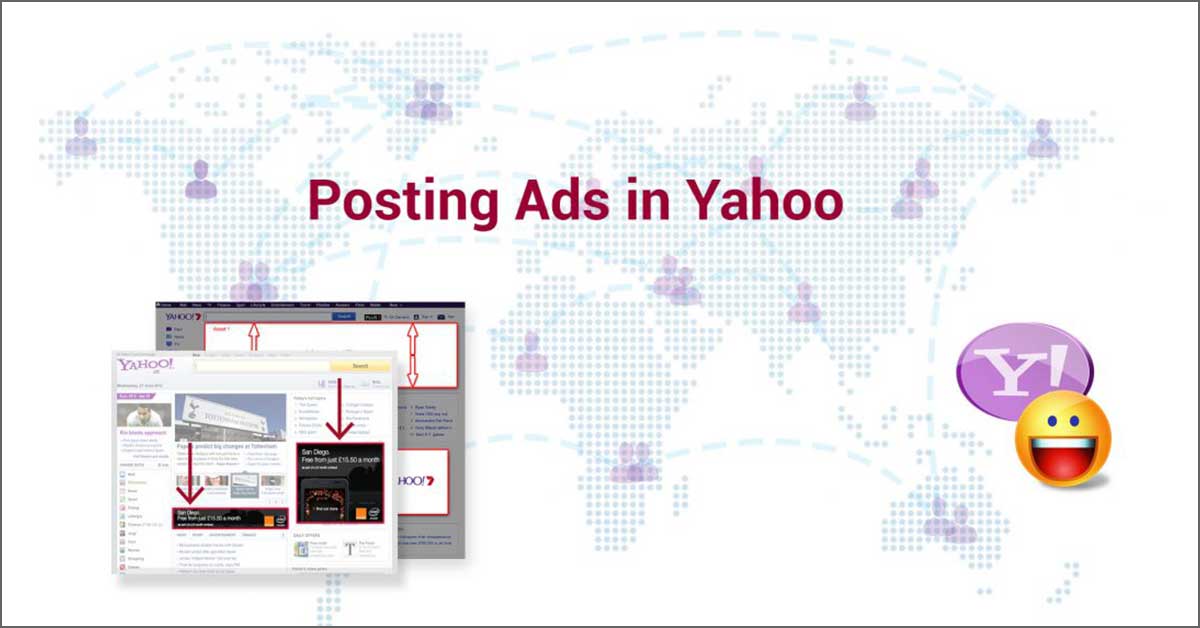 With billions of searches happening each month, yahoo is one of the most used search engines from which advertisers get a higher conversion rates from the users. Yahoo advertising allows you to reach your target audience, enhance brand awareness and allows better online reach. No matter how big or small your business is, it offers you a cost-effective method of advertising.
But before you jump into posting ads in Yahoo,
You need to do the following things:
The very first thing you have to do is create a Yahoo advertising account.
Then log in to Yahoo marketing solutions.
You need to select the target market for your advertisement along with the time zone.
You can choose keywords relevant to your business; you can add up to 50 keywords or keyword phrases.
You need to specify the limitation of daily spending and maximum bid.
Then you can create the ad which will be displayed to your potential audience. The maximum character you can include in the title is 15 and in body description is 38.
Review the ad properly if everything is correct and then activate it by entering all the billing information.
* * *
Have questions? You can drop us a few lines at: info@revalsys.com
For more information, you can reach us at: www.revalsys.com.
With 10 years of proven excellence, Revalsys Technologies is a platform that offers end-to-end IT services and digital solutions. Be it Website Designing, Website Development, Application Development, Product Engineering, Business Process Consulting, Digital Marketing Services like SEO, SMO, PPC etc., Cloud Infrastructure, Hosting Services, Mobility, Database Design and Development, Database Administration, Design Studio, Microsoft Technologies, Java Open Source Development, Mobility Services, Front-end Technologies and Network Engineering, we offer various technological solutions.
Our services include RevaleBiz, RevalCRM, RevalHRMS, RevalINTRA, RevalCMS (Reval Content Management System) and E-commerce Marketplace Solutions. From the inception of the project to review and beyond, you'll remain informed and empowered. We don't just provide customer satisfaction, we provide delight.
We are here to help you by becoming your technology partner!