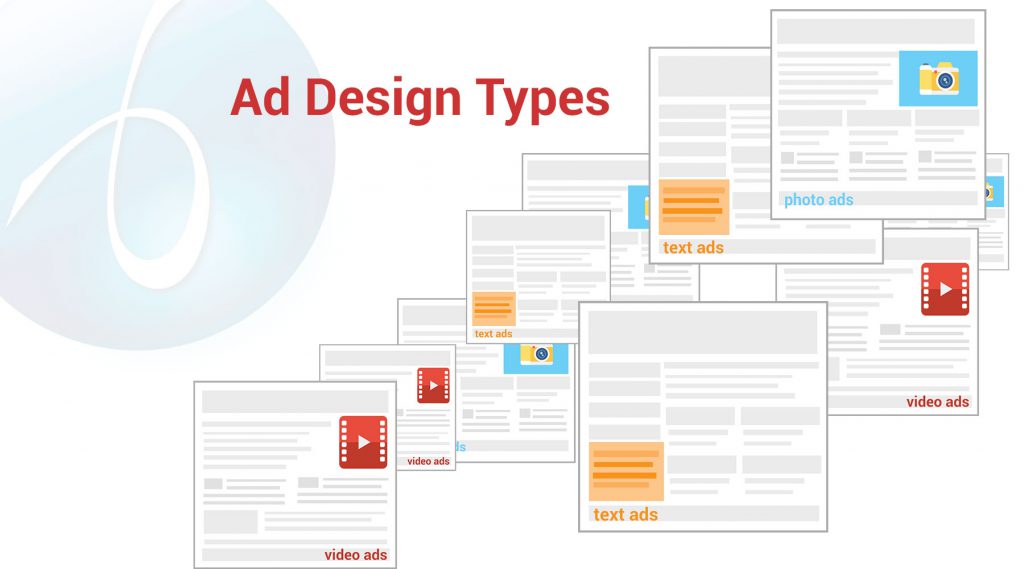 With different types of methods to get your brand message conveyed to your potential audience, advertising has come a long way in the promotion scenario. This is a great way to let people know the benefits of your products and services, create brand awareness, generate leads etc. But do you know that these benefits can be achieved with the help of different types of advertising and different ad design?
Here are some of the most popular ad designs which are used by advertisers these days to achieve their advertising goals:
Text Ads: One of the common is form of marketing communications, text ads are used by advertisers to promote their products and services on Google platform. This is a great way to promote your business in front of your target audience and attract new customers, and drive them to your company's website.You can create on own ads easily and choose your targeting options so that you can reach the right audience and get high-quality leads. Text ads allows you to set your own budget and costs of control with the help of PPC (Pay per Click) or CPM (Cost per Impression).
Display Ads: Display ads are graphical representation which can be used in different types of formats to promote one's brand on website.  Using such ads, you can deliver your brand message easily to your website visitors.With the help of technology offered by Google, you can determine which display ads are going to get you more money on a page-by-page basis. Here are the available formats of the display ad from which you can choose the right one—
Button (125 x 125)
Small square (200 x 200)
Square (200 x 250)
Banner (468 x 40)
Vertical banner (120 x 240)
Large mobile banner (320 x 100)
Small rectangle (180 x 150)
Vertical rectangle (240 x 400)
Inline rectangle (300 x 250)
Mobile leaderboard (320 x 50)
Leaderboard (728 x 90)
Large leaderboard (970 x 90)
Skyscraper (120 x 600)
Wide skyscraper (160 x 600)
Half page (300 x 600)
Portrait (300 x 1050)
Billboard (970 x 250)
Infographics: Infographics are representation of information in a graphic format that simplifies presentation of huge data and makes it easily understandable so that the message gets communicated easily. This popular form of content marketing should be visually appealing and engaging so that messages reach to the target audience quickly.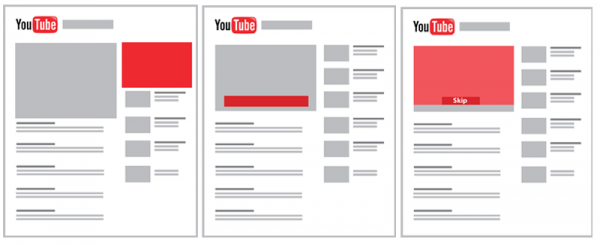 Video Ads: Video ads refer to advertisements that contain video in it. Such type of ads can appear on AdSense site. If you want to advertise video ads, you can buy video inventory which are based on impressions or clicks. And in order to display video ads on your web pages, you have to choose a supported ad format and customize your display options according to your requirement.
There are three types of available video ads formats:
Linear video ads: These types of ads can be played before, during or after the video content is seen by the user.
Non-linear video ads: In this format, the ad gets played along with the video content so that viewer can see the ad while viewing the video content.
Companion ads: In this type of video ads, text ads, rich media, display ads accompany with the ad.
Following are the available sizes of video ads:
Square (250 x 250)
Small square (200 x 200)
Rectangle (300 x 250)
Large rectangle (336 x 280)
Wide skyscraper (160 x 600)
Skyscraper (120 x 600)
Leaderboard (728 x 90)
* * *
Have questions? You can drop us a few lines at: info@revalsys.com
For more information, you can reach us at: www.revalsys.com.
Revalsys Technologies, creates possibilities by providing end-to-end IT solutions for different types of technological needs and challenges. With the most talented and dedicated pool of designers and developers, we work on diverse solutions like Business Process Consulting, Web Designing, Custom Application Development, Hosting Services, Network Security Management and Digital Marketing. Are you a start-up company still trying to conceptualize your ideas or a larger enterprise looking for big-sized robust solutions? We help you to expand your business opportunities and reach your visions with our expertise ability to deliver the best-in-class services.
Looking forward to hearing from you!