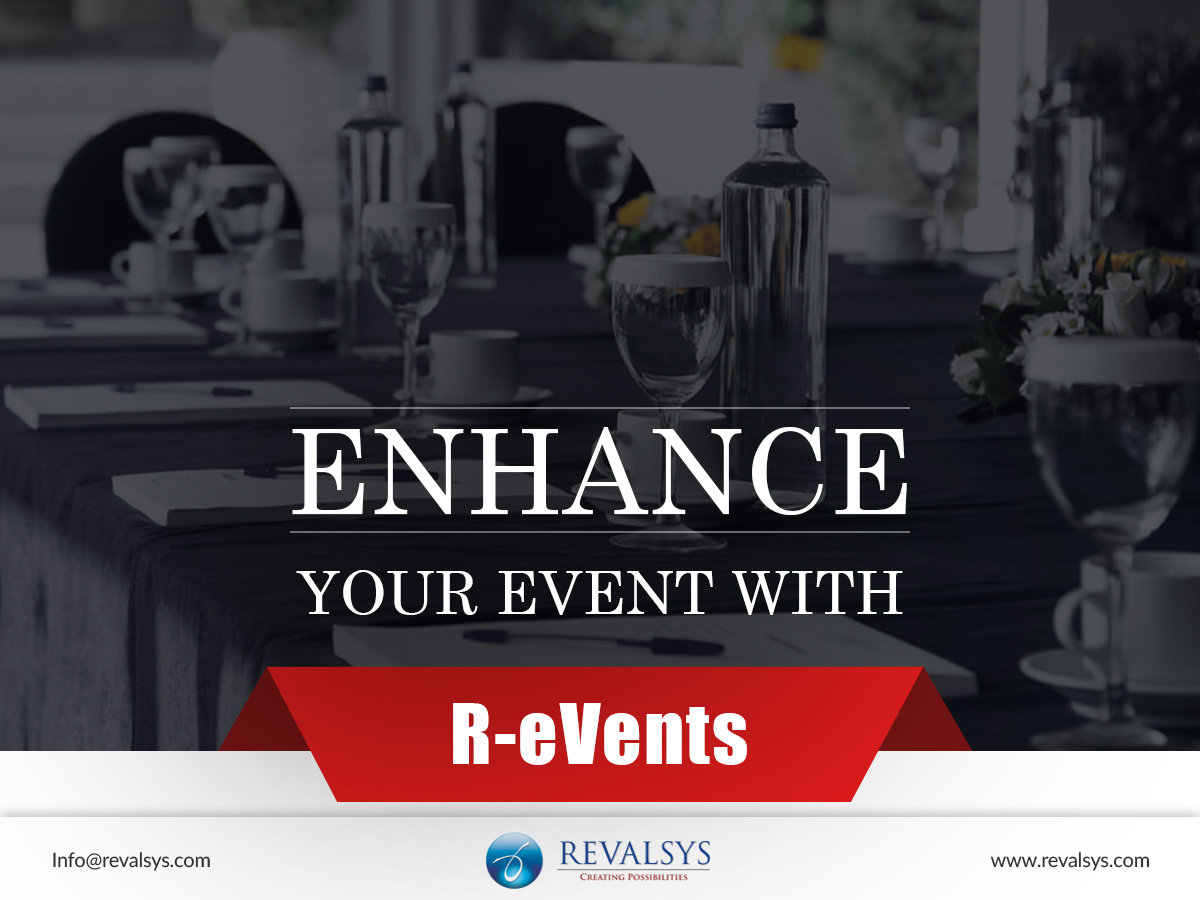 When you organize an academic, business conference or corporate event, you need to ensure attendee satisfaction as well as ROI. Every minute detail of the meeting needs to be attended to. Several conference management tools are available in the market. Of those available, R-eVents offer a very easy and seamless platform to manage your events or conferences.
From the complexities of registration to abstract management, R-eVents let you manage, organize and update all event-related tasks with easy-to-use tools. This holistic event planning platform not only creates an excellent digital experience, but also simplifies online registration process, payment processing, check-ins, offers networking communities for attendees and many more features.
With the R-eVents' online registration system, potential attendees can register for the event, pay through different modes of payment and use discount codes if any. Delegates have the flexibility to choose sessions and workshops and create tailor made itineraries. Delegates can log in to their account to check their bookings, make changes etc.
R-eVents' abstract management gives the organisers an oversight on which presenters have registered to attend and which haven't; track the reviewers who are falling behind and ensure that the time lines are generally adhered to.
Notwithstanding the complexity or size of the event, R-eVents are a one-stop solution to different kinds of event management requirements.
Let's have a look at R-eVents' features:
Website's Feature
Banner
Schedules
News
Photo gallery
Video gallery
Content pages
Downloads
Details about organizing committee
Information about delegates
Venue
Other details such as hotel details, attraction of the city etc. are also provided
Features for Delegates
Enhanced user experience
Delegate login
Itinerary planning
Print itinerary
Abstract management
Cases management
Poster management
Add accompanying delegates
Registrations
Workshop registration
Ask a question
Features for Faculty
Faculty login
Itinerary planning
Print itinerary
Update profile
Workshop registration
Add accompanying faculty
Upload presentation
http://www.revalsys.com/solutions/revents-overview.html